One of our favorite stops on our evening food tour is a place down a little side street in the neighborhood of Cannaregio, formally called Trattoria Ca'd'Oro, but most people know it by it's nickname, "Alla Vedova." It's been owned by the same family since 1891. During World War II, the father of the current owner passed away, and for some odd reason, people started to say, "Hey, let's go to the widow's place." That's what "Alla Vedova" means — to the widow… and it stuck. However, there are still some old timers here, and if I'm talking to them, waxing poetic about how much I love the specialty of the house, the polpette (meatballs, of which they are truly famous for), they will say… "No, no… Ca'd'Oro has the best meatballs…" Ask any self-respecting Venetian who has the best meatballs in the city, you may hear two different answers, but they are talking about the same place.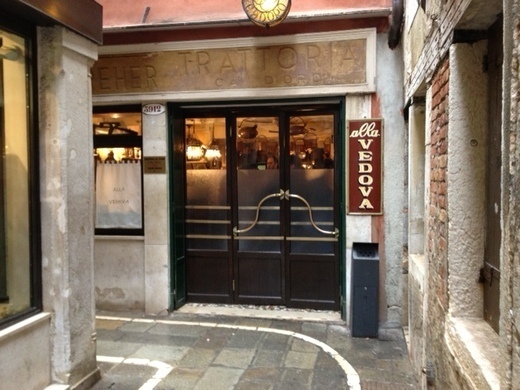 Their celebrated meatball is made from a combination of beef and pork, and there's a rumor they add in Mortadella (a cold cut from Bologna — it's the original "baloney") as one of their secret ingredients. They then roll the meatballs in cornmeal and deep fry them. They come out of the kitchen, fresh out of the fryer, 30 to a platter. They are so popular, the meatballs never have a chance to cool down before another platter comes out. And they just keep coming and coming. You eat them standing at the bar with a small glass of wine, called un ombra (a shade of wine). On the very rare occasion, we'll have a guest complain that they are served plain, without a red sauce — this is sacrilege! Nothing should come between your mouth and that meatball.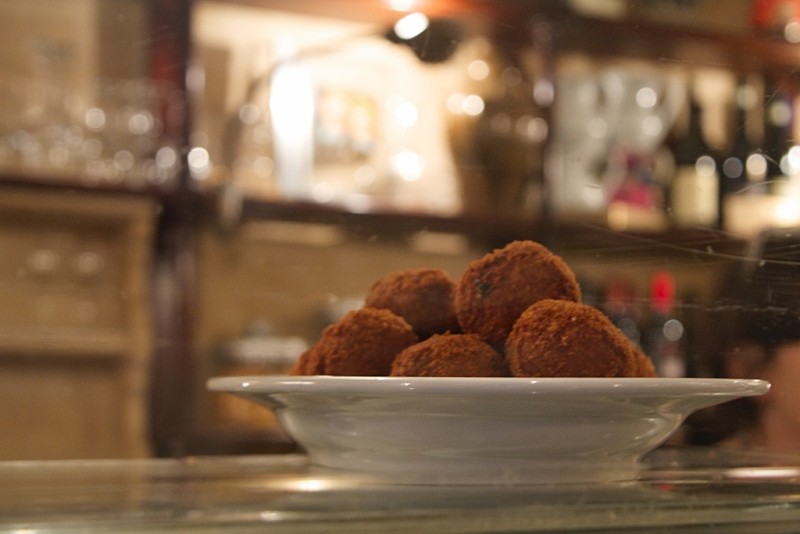 Meatballs and/or meatloaf exist in nearly every cuisine on Earth, and there is one reason why: it's a way to stretch meat. Back in the old days, meat was scarce and expensive, particularly for Venetians because we don't have room for cows and pigs and chickens. So, when the cook of the house could lay hands on some, they couldn't buy very much so they figured out ways of making that meat stretch to feed the whole family — tada, meatballs/meatloaf was born. History says that the first mention of a meat ball or loaf occurred in a Roman cookbook dated as early as the 5th Century. And the world has been loving them ever since.
I will never even try to compete with the meatballs at Alla Vedova. They are simply perfection and there is no need to mess around to make them at home when we can buy them for a Euro fifty each, and we are lucky enough to be at Alla Vedova three nights a week.
I am also blessed to have had an Italian grandma who thankfully passed down her recipe for meatballs in tomato sauce, so I'm covered on that front too. But this past weekend, Adam and I had a hankering for a good old fashioned meatloaf, American style.
Most everyone has a favorite meatloaf recipe, whether it's Mom's or Grandma's, or even a frozen Stouffer's. I imagine if you ask 10 people how they make their meatloaf you'll hear 10 different variations on the theme, and usually, everyone's has that secret ingredient that sets theirs apart from the rest.
If you are not so fortunate to have a go-to meatloaf recipe, try mine. Or use it as a jumping off point and add/delete ingredients to make your own signature meatloaf. This recipe will give you a very juicy and delicate meatloaf, and maybe even more importantly, finger-licking good sandwiches for days after. And better still, you mix it all in one bowl and bake in one pan so cleanup is quick and easy.
Pax tibi,
Maya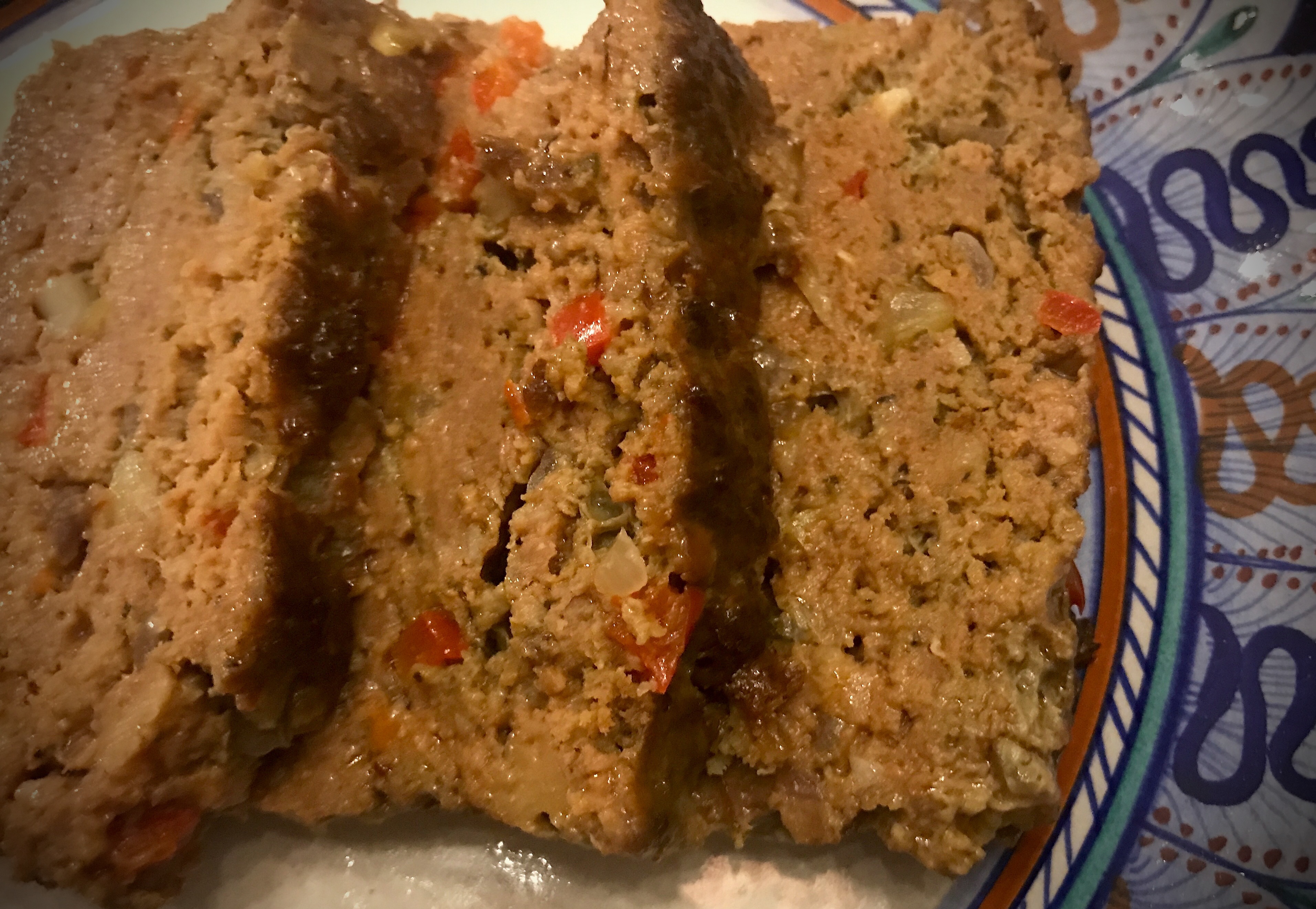 Maya's Meatloaf
2 pounds ground beef, or your favorite combination of ground meats, such as beef, pork and veal
1 red onion, finely diced
1 stalk of celery, finely diced
4 garlic cloves, finely minced
1 egg, beaten
1/2 cup of finely diced red bell pepper
1/2 cup crushed Saltines or Ritz crackers
1/4 cup beef stock
1/4 cup ketchup
1 egg, beaten
1 teaspoon Worcestershire Sauce
1/2 teaspoon dried oregano
1/2 teaspoon red pepper flakes
1/2 teaspoon dried basil
1/2 teaspoon dried thyme
1/2 teaspoon salt
Preheat oven to 350F.
In a large bowl. combine all of the ingredients with your hands to mix well. Put meatloaf mixture into a 9″x5″ loaf pan and bake for about an hour or until the internal temperature of the loaf is 155F. Remove from the oven and let stand 10-15 minutes. Then, remove from the pan, slice, and serve.